From the Shelf
Spirited Book Club Suggestions
Dear Customer,
We are delighted that you have chosen to receive the Shelf Awareness email newsletter, reviewing the best 25 US titles launching this week! In some cases there might already be a cheaper UK (paperback) edition of the book available in our stores. Check abc.nl, call our store in The Hague (070 364 2742) or Amsterdam (020 625 5537) or email info@abc.nl for assistance.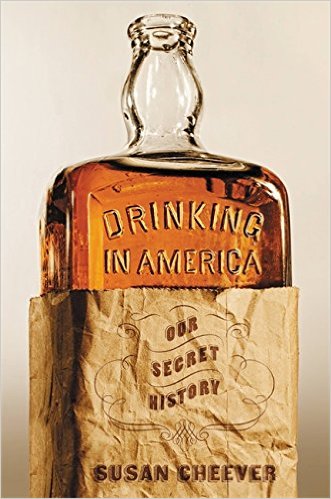 Can a cultural history book about the ways alcohol and drinking have shaped the American story make for an interesting book club discussion? In Susan Cheever's skilled hands, yes! Drinking in America: Our Secret History makes a compelling case that "drinking is a cherished American custom--a way to celebrate.... It brings people together." What a perfect alignment with the aim of book clubs, and how they've become embroidered into the fabric of American literary culture.

There's plenty to probe in Cheever's well-presented tales: the 200 barrels of beer aboard the Mayflower; how rum inspired American independence; Johnny Appleseed's 66 proof applejack; famous teetotalers; liquor as a creative vice; how the destructive aspects of alcohol led to the formation of Alcoholics Anonymous and Mothers Against Drunk Driving.

Alcohol stimulates societies: Russians and vodka. The Irish and Guinness. Italians and vino. In every American era, specialty drinks have risen to the fore: the advent of Mint Juleps and Old Fashioneds in the 18th century. Early 20th century Moonshine. Manhattans in 1960s. Piña Coladas and Fuzzy Navels in the '70s and '80s. For discussion: Has America leaned toward any particular "national" cocktails in the 21st century? And like James Bond's "shaken not stirred" Martinis, Hannibal Lecter's "nice" Chianti and Carrie Bradshaw's Cosmopolitans, how do you imagine some of your favorite literary characters might indulge during happy hour?

A bartender friend of mine believes the tide from the Great Recession never reached the shores of the liquor business. Regardless of the economy, alcohol consumption remains a timeless, universal lubricant for rich and poor. But one thought to mull over, perhaps while indulging in a favorite libation: will drinking lose any of its efficacy and popularity given the rise of other recreational escapes such as legalized marijuana?

Whether a book club gathers for discussion over dinner, coffee, tea or snacks--or the conversation is enhanced by wine--Drinking in America is bound to provoke "spirited" conversation--on many different levels. --Kathleen Gerard, blogger at Reading Between the Lines



In this Issue...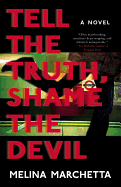 After a bomb goes off on a tour bus full of kids, police search for two teens who survived but fled the scene.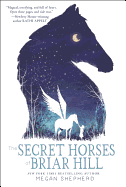 In Megan Shepherd's extraordinary middle-grade debut, a girl living in a children's hospital in World War II England befriends a winged horse named Foxfire.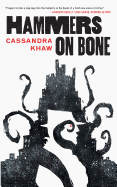 Hammers on Bone is a tour de force of moody dark fantasy.
Review by Subjects:
Fiction ⋅ Mystery & Thriller ⋅ Science Fiction & Fantasy ⋅ Biography & Memoir ⋅ Children's & Young Adult

Book Candy
Halloween Fashion; Dracula's Castle
More Halloween fashion tips: Quirk Books offered "five tips for picking your family Halloween costume"; Signature yelled "biblio-boo: 19 bookshelf-based Halloween costumes"; while Bustle featured "5 Jane Austen inspired costumes for the perfect literary Halloween" and noted that "this 'Harriet the Spy' Halloween costume only requires 5 simple steps."

---

"Airbnb is offering two guests a stay in Dracula's castle on Halloween Night," Mental Floss reported.

---

Pop quiz: "Can you guess the famous book without its title or author?" Buzzfeed challenged.

---

"From Bruce Chatwin to Cormac McCarthy," Marcus Sedgwick chose his "top 10 books about borders" for the Guardian.

---

On this "books print dress" from VintagEnMode, each book "has parody title and writer," Bookshelf noted.

Great Reads
Rediscover: Roseanna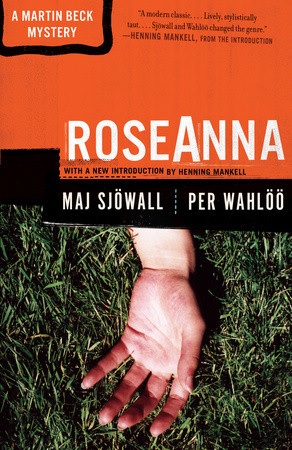 The midnight dawn of Nordic noir began long before Stieg Larsson's Millennium series. Prior to Larsson's Lisbeth Salander, there was Henning Mankell's Kurt Wallander, and before him there was Maj Sjöwall and Per Wahlöö's Martin Beck. In 1965, Sjöwall and Wahlöö released Roseanna, the first of 10 Martin Beck mysteries (published through 1975, when Wahlöö died), setting the stage for Scandinavian crime thrillers to become the worldwide phenomenon they are today.

The 10 Martin Beck books are officially titled The Story of a Crime. Sjöwall and Wahlöö were meticulous plotters, giving the series a much-lauded depth of character and setting development. They worked on alternate chapters in each book, threading together Beck's exploits as a detective in the special homicide commission of the Swedish national police. Roseanna opens with the discovery of a molested and murdered young woman in the Göta Canal. Interpol identifies her as American tourist Roseanna McGraw, whose case leads Beck and his police colleagues into a morally ambiguous sting operation to catch the murderer. The fourth Beck book, The Laughing Policeman (1968), won the Edgar Award for Best Novel in 1971. The entire series was republished by Vintage Crime/Black Lizard between 2008 and 2010. --Tobias Mutter

The Writer's Life
Okey Ndibe: An Immigrant's Story, with Wrestling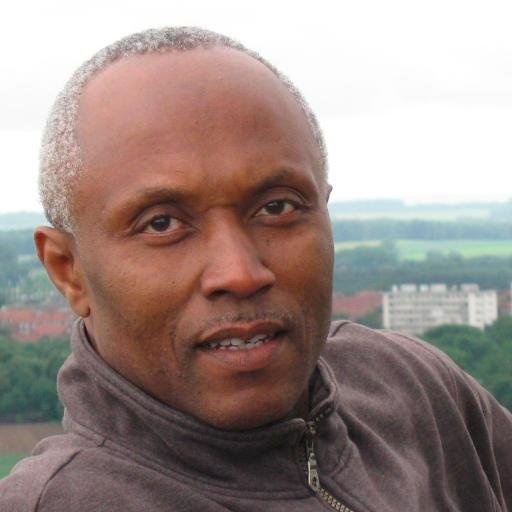 photo: Michel Arsenault
Okey Ndibe's memoir, Never Look an American in the Eye: A Memoir of Flying Turtles, Colonial Ghosts, and the Making of a Nigerian American (Soho Press, $25), explores the experience of the traveler and immigrant, trying to make sense of all the possibilities and challenges of American culture. Ndibe first came to the U.S. to serve as founding editor of African Commentary, a magazine published by Chinua Achebe. He has taught at Brown University, Connecticut College, Simon's Rock College, Trinity College and the University of Lagos (as a Fulbright scholar). He is the author of two novels, Arrows of Rain and Foreign Gods, Inc., and his award-winning journalism has appeared in the New York Times, the Guardian and the Hartford Courant. Ndibe and his family live in West Hartford, Conn.

Given the polarization of national opinion regarding immigration, I have to ask about the title of your book. Did the title come about during the past few months?

The title emerged through an interesting evolutionary process--and then proved rather fortuitous. Throughout the writing of the memoir, my title was Going Dutch and Other Misadventures. But soon after I finished writing, I traveled to Italy and South Africa to take part in literary festivals. In discussions with other writers and readers in those countries, I was rather surprised that few people were familiar with the cultural and social connotation of the phrase "going Dutch." Since I didn't wish to confound my non-American readers, I changed the working title to Robbing a Bank and other Misadventures. It took a perceptive second reader--I believe a member of the marketing team at Random House--to suggest Never Look an American in the Eye. And, of course, once I heard it, I recognized its sheer brilliance. I realized that the title was organic and evocative. It both captures something essential about my book and taps powerfully into the current of one of the great contemporary debates in the U.S. A part of me felt jealous that I had not been first to see that this was the title.

You were born in 1960, and came to the U.S. in 1988 by a combination of writing skill and lucky coincidences involving the writer Chinua Achebe. The section of your book that relates this part of your story also mentions how, as a younger man, you were quite an enthusiast for American wrestling. I couldn't help but think there was a similarity there--how wrestling is executed so exceptionally that the viewer is left wondering which parts are skillfully choreographed and which are random.

I never quite thought about it that way, but your insight strikes the bull's-eye! Come to think of it, that whole experience is part of the ineffable economy of anybody's life, viewed retrospectively. When one looks back on one's life, one often sees certain patterns--the ways in which a number of coincidences, happenstances and seeming accidents intersected with and leavened one's dreams and plans to produce the sum of one's experiences. There emerges a pattern that is at once breathtakingly logical and deeply mysterious.


There's a loneliness that you write about, from your early days in America, that seemed like more a product of your cultural background than literally "being alone"--you had to interact with a lot of people, getting the African Commentary magazine started. Do you look back on those feelings differently now?

Yes, I did interact with a lot of people, but there was nevertheless that sense of being cast adrift, that feeling of a dislocation. I'd suggest that this sensation is a fundamental one, integral (to one degree or another) to the experience of anyone who has ever moved to a different place and different cultural zone, period. There's a shock to the psyche--on several fronts. For example, I had read about winter in books, but how could I--a tropical being all my life--possibly understand even the barest ramification of the word? Remember: I had lived for close to 30 years in a tropical country where, almost year-round, the temperature is 80 degrees and higher. I felt devastated to come from all that heat into a zone that felt absolutely arctic. Another example: in Nigeria, I was used to friends gathering every evening in my apartment--to drink, eat, share stories about our romantic disasters or fortunes, laugh about the absurdities in which our lives were mired, inveigh against corrupt military rulers and so on. Each evening, if I happened to be in town, friends and neighbors would just stop by, no prior arrangement, no invitation needed from me. And when we carried on 'til quite late, some of my visitors would just stake out positions in the two bedrooms or on the couch and doze off for the night. And did I treasure those recurrent, rowdy get-togethers! But in America, people seemed to have other priorities. That, or they were too busy for that kind of daily, unplanned, informal roasts. I found that Americans often required a clearer agenda, some more definite purpose, for social gatherings. And I discovered that that most Americans didn't expect you to just drop by at their homes--invoking the name of friendship. You had to wait to be invited. I've had all these years to adjust to the "American" way. Even though I have lived in America for as many years as I lived in Nigeria, the adjustment--I must confess--is still ongoing. Except that, whenever I return to Nigeria, I also see myself adjusting to certain Nigeria idiosyncrasies--for America has also changed me, profoundly in some respects. --Matthew Tiffany, LCPC, writer for Condalmo and psychotherapist

Book Reviews
Fiction
Ballantine Books, $28.99, hardcover, 480p., 9780345544957
Hogarth, $25, hardcover, 320p., 9780804141291
Ooligan Press, $15.95, paperback, 212p., 9781932010855
Open Letter, $13.95, paperback, 132p., 9781940953465
Mystery & Thriller

Mulholland Books, $26, hardcover, 416p., 9780316349291
Unnamed Press, $15.99, paperback, 246p., 9781939419958
Crooked Lane Books, $25.99, hardcover, 288p., 9781629537764
Science Fiction & Fantasy

Tor, $10.99, paperback, 112p., 9780765392718
Biography & Memoir
Milkweed, $24, hardcover, 232p., 9781571313522
37 INK/Atria, $26, hardcover, 256p., 9781501125997
Children's & Young Adult

Delacorte, $16.99, hardcover, 240p., ages 10-12, 9781101939758
Greenwillow, $18.99, hardcover, 352p., ages 5-adult, 9780062455505
Candlewick, $16.99, hardcover, 48p., ages 4-8, 9780763665302