From the Shelf
Majoring in March Madness: Reading Basketball 101
Dear Customer,
We are delighted that you have chosen to receive the Shelf Awareness email newsletter, reviewing the best 25 US titles launching this week! In some cases there might already be a cheaper UK (paperback) edition of the book available in our stores. Check abc.nl, call our store in The Hague (070 364 2742) or Amsterdam (020 625 5537) or email info@abc.nl for assistance.
The NCAA college basketball tournament, aka March Madness, has traditionally been my marker of Spring. Starting this week, the "Road to the Final Four" prompts an intensive focus on bracketology, a field of study even the book world can't escape (see Tournament of Books).
Human interest studies are also a popular subject. This year the center of attention has been actress Julia Louis-Dreyfus (just Google her name and "basketball"). Her son Charlie plays for Northwestern, which has made the NCAA tournament for the first time in school history.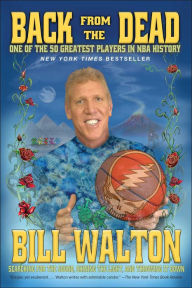 My March Madness TBR list includes Bill Walton's Back from the Dead (out in paperback next week). Now a broadcaster, Walton brought a refreshing burst of Deadhead/hippie fresh air to the sports scene in the 1970s as a UCLA and later NBA Hall of Fame-level player. At 64, he's still a tie-dye loyalist. Grateful Dead drummer Mickey Hart even blurbed the book: "This isn't a basketball story, it's a story of victory over adversity and the Tao of positive thinking."

For a different perspective on the game, check out Dust Bowl Girls: The Inspiring Story of the Team that Barnstormed its Way to Basketball Glory by Lydia Reeder, as well as the insightful Integrated: The Lincoln Institute, Basketball & a Vanished Tradition by James W. Miller.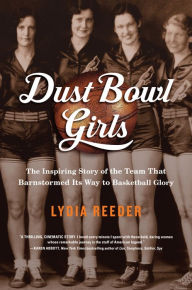 College basketball majors might enroll in an Atlantic Coast Conference studies course, built around Dean Smith: A Basketball Life by Jeff Davis; Game Changers: Dean Smith, Charlie Scott & the Era that Transformed a Southern College Town; and John Feinstein's The Legends Club: Dean Smith, Mike Krzyzewski, Jim Valvano & an Epic College Basketball Rivalry.
Side note: My sole claim to personal basketball glory is that when I was a bookseller, I once helped Duke University coaching legend Krzyzewski pick out a large stack of art books for his mother. Slam dunk, bookstore style. --Robert Gray, contributing editor

In this Issue...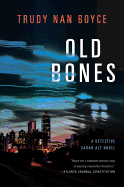 Atlanta homicide detective Sarah Alt must prove her psychological fitness for duty amid race riots and murder.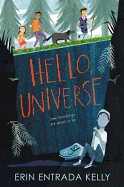 The lives of four middle-schoolers intersect when a bully tosses a boy's backpack into an abandoned well, not knowing there's a guinea pig inside.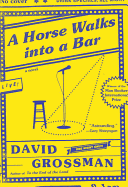 An aging comedian asks a childhood friend to bear witness to his stand-up comedy routine, which quickly turns into something deeper and more emotional.
Review by Subjects:
Fiction ⋅ Mystery & Thriller ⋅ Biography & Memoir ⋅ History ⋅ Social Science ⋅ Children's & Young Adult ⋅ Pets ⋅ Poetry

Book Candy
Book Reading Tattoo Test
"This tattoo test will determine what book you should read next," Buzzfeed promised.
---
"Emma Watson's 'book fairies' are hiding novels around London," Time Out reported.
---
The Handmaid's Tale author Margaret Atwood shared Adweek's Facebook post from Austin's South by Southwest festival; "Hulu is doing a great job creeping everyone out at #sxsw with all these handmaids walking around in complete silence."

---
Le Chat Chapeauté. Mental Floss wondered: "How are Dr. Seuss's books translated?"

---

From "alibi" to "mauve," the Guardian explored "what famous writers' most used words say about them."

---
Buzzfeed shared "11 beautiful and actually doable ways to display your books."

Great Reads
Rediscover: All About Love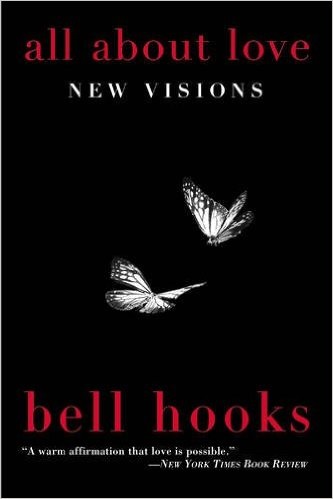 Gloria Jean Watkins, known by her pen name bell hooks (all lowercase), is a feminist, social activist and author of more than 30 books. Her work explores issues of race, gender and class, and how these social structures intersect to create and perpetuate forms of oppression. She has taught at many colleges and universities across the United States, and is currently a professor at Berea College in Berea, Kentucky, the same state where she was born in 1952. The name bell hooks is an homage to Watkins's maternal great-grandmother, Bell Blair Hooks. Her first major book, Ain't I a Woman? (1981), a reference to Sojourner Truth's famous speech, analyzed issues faced by black women that were often ignored by the larger feminist movement and showed how black women became an underclass American society. Ain't I a Woman? is often used in gender studies and philosophy courses.

In All About Love: New Visions (2000), hooks drew on the sometimes tumultuous relationships with her last two long-term boyfriends to write about modern love from a feminist perspective. She wrote it after searching for, and failing to find, a book that would explain to men the corrosive effects of sexist gender roles inside romantic relationships. All About Love does explore patriarchal pathologies, but it also delves into the very meaning of the word love, of how the concept has been watered down by society and lost a necessary definition. Hooks supplies that definition, among other insights, by saying that love does, or should, consist of affection, respect, recognition, commitment and trust, rather than what usually occurs--gender stereotypes, domination, control, ego and aggression. All About Love was released in paperback in 2001 (Morrow, $14.99, 9780060959470). --Tobias Mutter

The Writer's Life
Thi Bui: Thinking in Pictures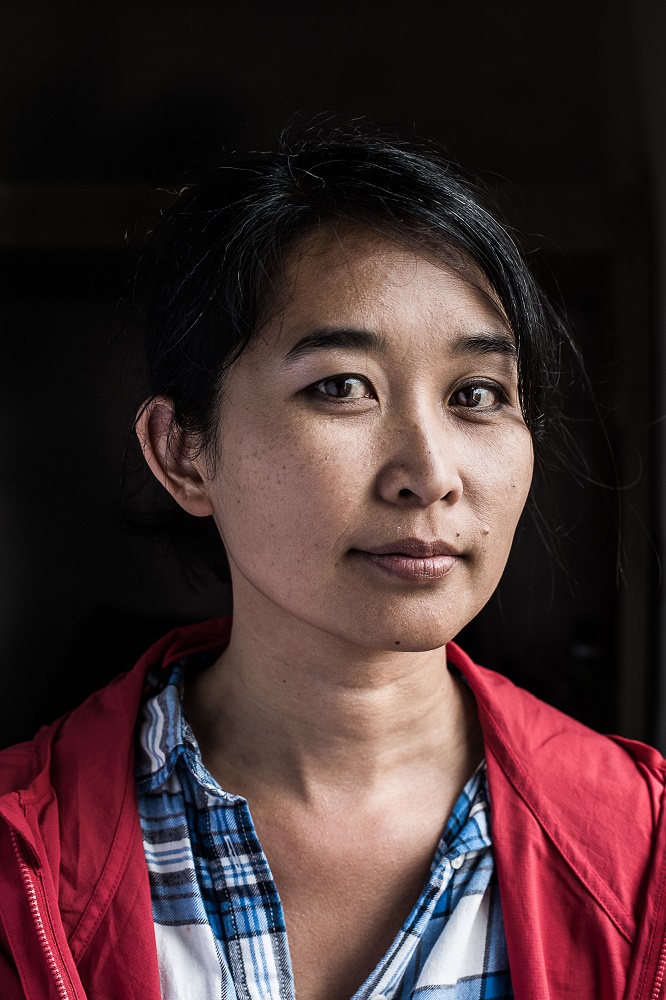 photo: Gabe Clark
Thi Bui and her family arrived in the U.S. as refugees from Vietnam. After studying art and law and considering a career as a civil rights lawyer, she taught public school in New York City and was a founding teacher of the Oakland International High School, the first public high school in California for recent immigrants and English learners. She currently teaches in the MFA in Comics program at the California College of the Arts and lives in Berkeley with her family.

Her debut graphic memoir, The Best We Could Do (Abrams ComicArts), tells the story of her family's escape after the fall of South Vietnam in the 1970s and the difficulties they faced building new lives for themselves. Newsweek called it "one of the books that will make 2017 interesting," and it's a Barnes & Noble Discover Great New Writers selection for spring 2017.

While writing The Best We Could Do, you wanted to quit numerous times. What made you keep going?

Haha, it was that I had successfully created a trap for myself. By telling so many people that I was working on this book, and sharing the process of it all along the way, I made it impossible to quit.

How did the idea of presenting it as graphic memoir come to you?

I read Maus by Art Spiegelman and Persepolis by Marjane Satrapi. And Blankets by Craig Thompson. Before that, I didn't know that comics were a medium that would work well for this kind of story. Since then, I've discovered many other amazing stories told through comics. Yoshihiro Tatsumi, Taiyo Matsumoto, Sarah Glidden, Eleanor Davis, Pat Grant, Bastien Vives and Gipi are some of the cartoonists whose storytelling I really admire. But those three big books [by Spiegelman, Satrapi, and Thompson] made it into the mainstream where I could find them without knowing a lot about comics.

When I was younger, I had tried with very little success to get at similar content through drawing and sculpture, and a little more successfully through shadow puppetry. I turned a corner when I approached it as an oral history project. But the story finally found a happy home in the form of a graphic memoir.

You say in the book "it took a long time to learn the right questions to ask" your parents about their past. What were the right questions?

My parents have actually always talked about the past. I knew a lot of stories just from living with them. It was more a question of growing up and growing enough empathy to be able to listen to them more carefully. And the process of trying to piece it all together into a coherent narrative helped me see how much I didn't know. I'd constantly have to go read more history and then go back and ask more informed questions. Trying to envision the stories enough to draw them, and really trying to put myself in their shoes, got me thinking and asking questions in a way that fleshed out the words and deepened my understanding of my parents' lives.

Have they seen the finished book? What were their reactions?

They've both read the finished book. They read rough drafts of each chapter as I drew them, and often gave me feedback or more information that I incorporated into the next draft. On sensitive parts, I like to think they always had veto power. They like to think that I told the story the way I saw it. That's fair. They don't really tell me directly what they think of it, but I've heard them telling other people about it, so I think they're proud of it.


How do they feel about their personal stories being made public?

Things like this are a bit personal for them, and they've been very generous to let me portray them as whole human beings, meaning not perfect. There's plenty I don't tell about them out of respect for their privacy. I think they see themselves as part of a greater diaspora, and they support Vietnamese stories getting told. My mom is telling all her friends to buy the book.

She recently came with me to hear [Pulitzer-winning author] Viet Thanh Nguyen talk about his nonfiction book, Nothing Ever Dies, at UC Berkeley. Afterwards she told him that she loves his work and that she thinks it's very important, even if it might be too radical for some people of her generation. She said it's not too radical for her, because she has her kids, like me, chipping away at her. It's only through occasionally hearing my mom talk about me to other people like this that I have any idea what she thinks of me!

Refugee children aren't often encouraged to go into the arts. How did your parents feel when you moved to New York City to be an artist?

I'm lucky to have two older sisters, one who went to medical school and another who went to law school. I'm a lot younger than they are, so by the time it was my turn to be a teenager, my parents were so tired and broken into the challenges of raising kids in America that they didn't put too many demands on me. My mom just wanted to make sure I went to college. My dad really wanted me to be an artist.

Why?

My father had artistic aspirations, too. He drew a lot when he was younger. He used to write poetry and published it in Vietnamese-language papers and magazines like Làng Văn. I don't remember him being a very practical person about money and career choices. My mother was the breadwinner after we immigrated.

You refer to the "ability to run when the sh*t hits the fan" as "refugee reflex." Do you still have that reflex? If not, at what point did you feel it was no longer necessary?

I did a lot of work on myself over the course of writing this book. I think in moments of crisis, my fight-or-flight reflex is still very strong. But instead of running, which is good for self-preservation, I'm hanging onto the notions of community that I've formed from so many years of teaching and nonprofit work, and the stronger sense of myself that just comes with getting older and better. So now I'm more interested in fighting.

What are your thoughts on the current refugee crisis and immigration ban?

The travel ban on people from targeted countries is horrible and has nothing to do with national security. People going through the immigration process are so vulnerable already. Their lives hang on being granted the proper paperwork. A piece of paper with a stamp on it. For our government to rip away the assurances promised to them, without warning or reason, is miserably cruel and petty.

You expressed a hope for your son to be free of the weight of the past. How do you help him get there? What will you say when he reads this book and has questions about his family history?

My son recently read the book. He's 11 now. He grew up around me drawing it, so he's gotten the stories in pieces over the years anyway. I don't shield him from history. We have had many long conversations about history in which he asked all the questions he wanted to, and I did my best to explain or lead him to books and movies that could give him more than I could tell him.

It's more the emotional and psychological scars of our family history that I would like him to be free of, you know? The irrational fears or odd behavior that survivors often have. I'd like him to be free of those. He's a pretty joyful child, and it gives me joy to see that.

What do you hope other refugees will take away from your book?

I'm not sure I have any wisdom to offer other refugees, who went through the same things or much worse. The best I can offer them is a mirror for their experiences and perspectives. To say I am here, and that acknowledges that you, too, are here and part of this country. You deserve to have stories that acknowledge you. --Elyse Dinh-McCrillis, blogger at Pop Culture Nerd
Book Reviews
Fiction

Knopf, $25.95, hardcover, 208p., 9780451493972
Putnam, $27, hardcover, 336p., 9780399162107
Mira, $26.99, hardcover, 352p., 9780778330639
Mystery & Thriller

Putnam, $27, hardcover, 352p., 9780399167270
Minotaur Books, $26.99, hardcover, 320p., 9781250058430
Biography & Memoir
Random House, $27, hardcover, 224p., 9780399589096
History
Atlantic Monthly Press, $28, hardcover, 528p., 9780802125989
Social Science
Melville House, $15.99, paperback, 176p., 9781612196015
Children's & Young Adult

Greenwillow, $16.99, hardcover, 320p., ages 9-12, 9780062414151
Candlewick, $15.99, hardcover, 48p., ages 5-9, 9780763696030
Pets
Atria, $26, hardcover, 288p., 9781501150159
Poetry
Milkweed Editions, $16, paperback, 96p., 9781571314758